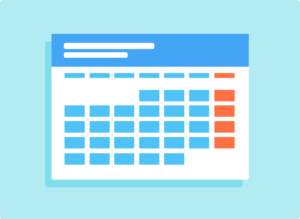 United Women in Faith: Wednesday, February 8th at 11:15 a.m.
United Women in Faith i
nvites everyone to their monthly meeting o
n Wednesday, February 8th.
Barbara Richardson and the Threshold Choir will be sharing their
music and ministry starting at 11:15 in the Social Hall.
Frontier Sunday: February 19th
Christ Church will be celebrating our annual Frontier Sunday on February 19th including an all
church potluck. More information to come!
Ash Wednesday Service: Wednesday, February 22nd
Christ Church will be holding services on Ash Wednesday on Feb. 22nd at 7:00 pm.
Lenten Study: starting March 1st at 6:30 p.m. on Zoom
Pastor Beth will be leading an online Lenten Study starting March 1st at 6:30 pm by zoom, the study topic and/or book will be announced soon.
Morning Cup Fellowship: Mondays at 9:00 am on Zoom
A friendly reminder that our Morning Cup Fellowship still happens on Zoom,
Men's Breakfast: Wednesdays from 7:30 to 8:30 am on Zoom
The Men's Group meets at 7:30 to 8:30 am on Wednesday mornings on Zoom. We go over the prayer list from the bulletin, reading the names and praying for the people on the list. Then we read the Upper Room devotional for the day and go over the discussion questions in the back of the booklet. It's a small group with intimate sharing. To join, just click on the banner in the church's webpage or click here to join.
You are welcome to join us. Contact Bob Kuyper (rlkuyper@cox.net) for more information.
Sunday School: First Sunday of every Month during the Service
Calling all kids, parents, guardians, and grandparents of kids ages 3-12, we are going to be resuming our Christ Church Oneroom Sunday School program for kids 3-12 beginning one Sunday a month, the first Sunday of each month. Simply come with your kids or grandkids on the first Sunday of the month. All kids will be invited to start in the service with us, then after the scripture, they will go with our Sunday School teachers to rooms 14 and 15. Pick up will be in rooms 14 and 15 after the service. We are starting with one Sunday a month to see if there is enough interest to move back to a once-a-week program. If you have any questions, please send them to Pastor Beth at pastor@ccumtucson.org.