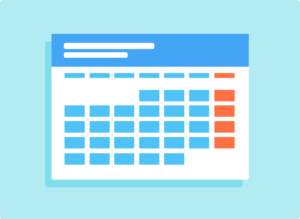 All Church Conference: Monday, October 3rd at 7:00 pm
Christ Church all church conference has been set for Monday, October 3rd at 7:00 pm, we will hold it in the Christ Church Sanctuary so that we can live stream it by zoom. As an all-church conference, all current members of Christ Church United Methodist are eligible to vote on the business matters of the conference, the best way to ensure your vote is counted is by attending the conference in person. We look forward to seeing you there!
United Women in Faith (formerly UMW Announcement)
Please join us for our next unit meeting on Wed. Oct. 12th 2022 at 10:30 in the Social Hall. Our program with be a travel log with Paul and Dot Waugaman, followed by lunch at the Trident Grill at 250 S. Craycroft in the Williams Center. We look forward to being with you!
Fall Book Study: Wednesdays at 6:30 pm on Zoom (starting September 21st)
On September 21st we will starting our fall book study "If you met my family you would understand: A family systems primer" by Jack Shitama. This will be a unique book study because you can either purchase the book for yourself online at https://www.amazon.com/You-Met-Family-Youd-Understand/dp/1732009368 or you can listen to it for free on the author's website at https://thenonanxiousleader.com/podcast-2/ Episodes 56-65 are the author reading each of the 10 chapters of his book. Our book study will meet together online by zoom Wednesday nights at 6:30 pm by zoom, a link will be available on the church website starting September 15th. If you are interested in this class and haven't already done so, please email me at pastor@ccumtucson.org so that I can get you on our communication list. If you wish to join, please make sure you have read or listened to the first chapter when you come on September 21st.
Morning Cup Fellowship: Mondays at 9:00 am on Zoom
A friendly reminder that our Morning Cup Fellowship still happens on Zoom,
Men's Breakfast: Wednesdays from 7:30 to 8:30 am on Zoom
The Men's Group meets at 7:30 to 8:30 am on Wednesday mornings on Zoom. We go over the prayer list from the bulletin, reading the names and praying for the people on the list. Then we read the Upper Room devotional for the day and go over the discussion questions in the back of the booklet. It's a small group with intimate sharing. To join, just click on the banner in the church's webpage. You are welcome to join us. Contact Bob Kuyper (rlkuyper@cox.net) for more information.
Sunday School: First Sunday of every Month during the Service
Calling all kids, parents, guardians, and grandparents of kids ages 3-12, we are going to be resuming our Christ Church Oneroom Sunday School program for kids 3-12 beginning one Sunday a month, the first Sunday of each month. Simply come with your kids or grandkids on the first Sunday of the month. All kids will be invited to start in the service with us, then after the scripture, they will go with our Sunday School teachers to rooms 14 and 15. Pick up will be in rooms 14 and 15 after the service. We are starting with one Sunday a month to see if there is enough interest to move back to a once-a-week program. If you have any questions, please send them to Pastor Beth at pastor@ccumtucson.org.