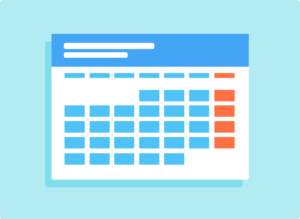 Annual All Church Conference: October 13th at 10:00 a.m.
Our annual church conference will be held on October 14th at 10:00am in the church sanctuary, while we highly encourage you to participate in person, we will also be offering this event online through Zoom at our home page, go to ccumtucson.org and click on the Church Conference Link that will be there starting October 9th.
Baked Goods for the SAAF Feeding Program: Ongoing
Members of our church have been providing desserts for the SAAF feeding program since the mid-1990s. Usually up to 20 women and an occasional man provide baked or store-bought
desserts every other month. Due to various reasons, some people are not able to bake each time so the program always needs new people to participate in the Food for Life program. The usual contribution by a person is 20 brownies or 40 cookies every two months. If you would be interested in participating in the every other month miracle, please let Dot Waugaman know. You can call her at 520-745-3901 or e-mail her at dmwaugaman@earthlink.net for more information.
Mondays at 9:00 am on Zoom
Wednesdays from 7:30 to 8:30 am on Zoom
Every Monday and Thursday
in Social Hall from
10:30 to 11:30 AM

Every second Tuesday of the month
in Social Hall at 11:15 AM
Compassionate Friends
Every second and fourth Wednesday of the month
in Social Hall at 6:00 PM
Helping Hands
Every third Wednesday of the month
in Social Hall at 9:30 AM
United Women in Faith
Every second Wednesday of the Month
in Social Hall at 10:30 AM
First Sunday of every Month during the Service
All kids are invited to start in the service with us, then after the scripture, they will go with our Sunday School teachers to rooms 14 and 15. Pick up will be in rooms 14 and 15 after the service.