Nature is one of God's beautiful creations.
Through nature, God is able to teach us, speak to us, and provide for us.
Join Christ Church members as we celebrate God's gift of nature
through hiking, biking, camping and outdoor fellowship.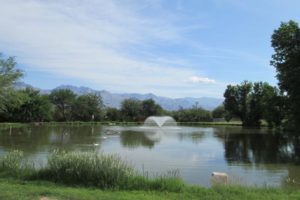 A Day in the Park: Date to Be Determined
A day in the park at Ft. Lowell Park. Come join us for games, eating and fellowship. Bring your lunch, picnic chairs, games, blanket and pillow and plan on spending a good time at Ft. Lowell Park (close to Craycroft side of park). Snacks, drinks and some games will be provided. Biking can be accessed along the River Park, so bring your bike if you want to bike ride and even if you want to walk, it can be done by walking around the park or walking along the River Park. See you there!
Stay tuned for more exciting 2021 events!