Nature is one of God's beautiful creations.
Through nature, God is able to teach us, speak to us, and provide for us.
Join Christ Church members as we celebrate God's gift of nature
through hiking, biking, camping and outdoor fellowship.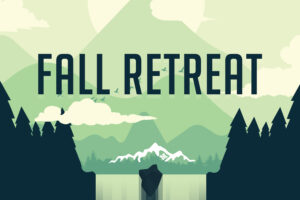 Do you like playing games, socializing, crafting, eating, sitting under the stars, singing
and fellowshipping?…….then you need to join us for the:
Fall All Church Family Retreat
Saturday, Oct. 9, 2021
3:00 p.m. – 8:00 p.m.
Girl Scouts Hacienda Retreat Center
3101 N. Sabino Canyon Rd
(North of Tanque Verde, next to the Pantano Wash)
We (Outdoor Ministry) just ask that you follow a few COVID-19 protocols:
1) If you are sick or feel sick, remain at home (we'll see you next time around).
2) Masks are not required but ask you wear them if you feel more comfortable,
BUT are required if you are not vaccinated.
3) Sanitization supplies as well as masks will be provided.
4) Safe distancing will be observed in group setting.
Any questions, please contact Karen or Tom Messmore.
Stay tuned for other upcoming Outdoor Ministry events!