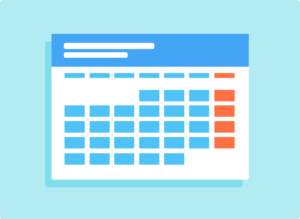 Funeral Service for Sally West: December 4th, 2:00 p.m.
The funeral service for Sally West will take place December 4, 2022 at 2:00PM. The service will be held at St. Paul's United Methodist Church, 8051 E Broadway Blvd, Tucson, AZ 85710
Bev Isbell November 25, 2022 10:00AM
South Lawn Cemetery 5401 S Park Ave, Tucson, AZ 85706
(520) 295-8407
Larry Tilton December 31, 2022 10:00AM
Christ Church United Methodist 655 N Craycroft Rd, Tucson, AZ 85711
Children's Christmas Party: Sunday, December 11th, 2-4 pm
Children, parents, guardians and grandparents are invited to the CCUM Children's Christmas Party, to be held outdoors in our courtyard. Come celebrate the season with treats, Christmas crafts, games and a ride in Santa's sleigh! Help spread the joy of Christmas with our neighbors by bringing a food item to donate to our food bank.
Special Charge Conference: Wednesday, December 14th at 6:30 p.m.

To all interested parties, on December 14th at 6:30PM we will be holding a zoom meeting with Pastor Beth Rambikur to discuss, vote on and approve our Leadership report. To review the leadership report click here. Please join us by clicking on the button at the top of our home page.

United Women In Faith December Meeting
Please join us on Wednesday, December 14, 2022 at 10:30 AM in the social hall for our monthly meeting including a special concert by our Secretary Kathy Ferguson performing Christmas music on the piano, followed by lunch at the Longhorn Steakhouse on 5725 E. Broadway.
Children's Music Opportunity!: Sunday, December 18th
Our choir director, Sinamar Respicio, has invited the children of Christ Church to sing "Away in a Manger" with the chancel choir as part of the choir's cantata on Sunday, December 18. There will be a brief rehearsal after Sunday school on December 4. This is great opportunity for the children to help lead the congregation in worship. Please talk with Sina if you have any questions.
ARIZONA REPERTORY SINGERS at Christ Church: Sunday, December 18th, 3:00 p.m.
Theme: "Women in Winter" – Music by women composers with a holiday and Christmas emphasis.
Tickets can be purchased on line at www.arsingers.org, ($18.00), or at the door ($20.00).
Students: free. There are ARS concerts on Dec. 9 & 11 at other venues which can be seen on the website. John Neve sings with ARS and invites the church to attend this wonderful concert. We are fortunate to be a popular venue for each season's concerts. Our spring concert at CCUM is scheduled for April 23. 2023
Morning Cup Fellowship: Mondays at 9:00 am on Zoom
A friendly reminder that our Morning Cup Fellowship still happens on Zoom,
Men's Breakfast: Wednesdays from 7:30 to 8:30 am on Zoom
The Men's Group meets at 7:30 to 8:30 am on Wednesday mornings on Zoom. We go over the prayer list from the bulletin, reading the names and praying for the people on the list. Then we read the Upper Room devotional for the day and go over the discussion questions in the back of the booklet. It's a small group with intimate sharing. To join, just click on the banner in the church's webpage or click here to join.
You are welcome to join us. Contact Bob Kuyper (rlkuyper@cox.net) for more information.
Sunday School: First Sunday of every Month during the Service
Calling all kids, parents, guardians, and grandparents of kids ages 3-12, we are going to be resuming our Christ Church Oneroom Sunday School program for kids 3-12 beginning one Sunday a month, the first Sunday of each month. Simply come with your kids or grandkids on the first Sunday of the month. All kids will be invited to start in the service with us, then after the scripture, they will go with our Sunday School teachers to rooms 14 and 15. Pick up will be in rooms 14 and 15 after the service. We are starting with one Sunday a month to see if there is enough interest to move back to a once-a-week program. If you have any questions, please send them to Pastor Beth at pastor@ccumtucson.org.