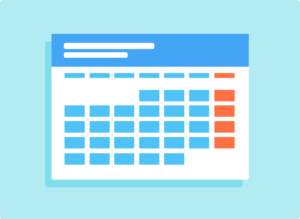 Lenten Study: starting March 1st at 6:30 p.m. on Zoom
Pastor Beth's Lenten Book Study will begin on Wednesday, March 1st at 6:30 pm online via zoom and run for five weeks. The zoom link will be available in the newsletter the week before and on the website. The book selected is An Altar in the World by Barbara Brown Taylor. Please purchase your own copy from your favorite vendor.
Outdoor Ministry Bike N Hike (Walk): Saturday, March 25th 9-11 a.m.
Save the date: March 25th everyone is invited to the Bike N Hike (Walk) – Lowe's Park N Walk (Speedway/Kolb – park in Lowe's East side parking lot) from 9:00 a.m. – 11:00 a.m. Contact Karen Messmore for more information
NAMI Walk: Sunday, April 1st from 9-11 a.m.
The National Alliance on Mental Illness – Southern Arizona provides support, education and advocacy for people with mental illnesses, and for their families at no cost. In memory of Ardie, our Christ Church Poet Laureate who lived as a beacon of hope, and to help the thousands of people living with mental illness, the missions team would like to invite you to consider supporting the 2023 annual NAMI-SA walk with a financial donation. You can find more information or make a contribution by going to namisa.org. If you want to participate in the walk, you may register at that website, and join the festivities on Sunday, April 1st at the Fiesta Area at John F. Kennedy Park, 3359 S. La Cholla Blvd. on the northwest corner of Ajo Way and La Cholla, across from the lake.
Easter Egg Hunt: Sunday, April 9th
All kids are invited to our Easter egg hunt on Easter Sunday, April 9.
We will start in the service, then after the children's moment, the kids and Sunday School teachers will go to the courtyard to hunt for Easter eggs. Pick-up will be in the courtyard after the service.
To make this happen, here is what we need:
Pre-stuffed eggs! Any candy must be pre-packaged. Eggs may be donated until April 5. Please drop off the eggs in the church office or in the Narthex on Sunday mornings.

Need eggs for stuffing?

They will be available for pickup in the Narthex starting March 19.

Volunteers! We also need volunteers to help us hide the eggs starting at 9:00am Easter morning in the courtyard. Thank you for supporting the children of Christ Church!
Mondays at 9:00 am on Zoom
Wednesdays from 7:30 to 8:30 am on Zoom
Every Monday and Thursday
in Social Hall from
10:30 to 11:30 AM

held by Karen Messmore
Women at the Well
Every second Tuesday of the month
in Social Hall at 11:15 AM
Compassionate Friends
Every second Wednesday of the month
in Social Hall at 6:00 PM
Helping Hands
Every third Wednesday of the month
in Social Hall at 9:30 AM
United Women in Faith
Every second Wednesday of the Month
in Social Hall at 10:30 AM
First Sunday of every Month during the Service
All kids are invited to start in the service with us, then after the scripture, they will go with our Sunday School teachers to rooms 14 and 15. Pick up will be in rooms 14 and 15 after the service.