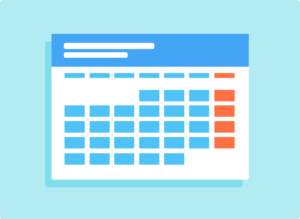 UMW Summer Eat Outs: July 13th and August 10th at 10:00 a.m.
UMW Summer Eat Outs Are Back!
We will be having summer eat outs again this year. Our next eat out will be July 13th at First Watch at the Williams Center at 10 AM. The following eat out is August 10th at the Black Bear Diner at 11:15 AM.
We are looking forward to having the ladies of the church join us and if you would like to bring a friend please do so! If you could let me know two days in advance that would be great. You can reach me at 520-751-2227 or debbiehc@cox.net. You also can tell Doris Russell or me this Sunday if you see us at church.
Five Day Academy for Spiritual Formation Retreat: September 18-23, 2022
The Five Day Academy for Spiritual Formation is a retreat experience for lay and clergy persons who seek a deeper journey in Christ. The program follows a daily rhythm of worship, study, silence and covenant community designed by The Upper Room (see
https://academy.upperroom.org/) This year's theme for the Arizona Academy is "Journey into the Heart of Christ: Spiritual Healing and Justice," sponsored by the Desert Southwest Conference of the United Methodist Church. The retreat will be at the Redemptorist Renewal Center near Tucson September 18-23, 2022. Interested persons should check out the website at www.az5dayacademy.org or contact Jerry Haas, retreat leader, at jndhaas@gmail.com.
Morning Cup Fellowship: Mondays at 9:00 am on Zoom
A friendly reminder that our Morning Cup Fellowship still happens on Zoom,
Men's Breakfast: Wednesdays from 7:30 to 8:30 am on Zoom
The Men's Group meets at 7:30 to 8:30 am on Wednesday mornings on Zoom. We go over the prayer list from the bulletin, reading the names and praying for the people on the list. Then we read the Upper Room devotional for the day and go over the discussion questions in the back of the booklet. It's a small group with intimate sharing. To join, just click on the banner in the church's webpage. You are welcome to join us. Contact Bob Kuyper (rlkuyper@cox.net) for more information.
Sunday School: First Sunday of every Month during the Service
Calling all kids, parents, guardians, and grandparents of kids ages 3-12, we are going to be resuming our Christ Church Oneroom Sunday School program for kids 3-12 beginning one Sunday a month, the first Sunday of each month. Simply come with your kids or grandkids on the first Sunday of the month. All kids will be invited to start in the service with us, then after the scripture, they will go with our Sunday School teachers to rooms 14 and 15. Pick up will be in rooms 14 and 15 after the service. We are starting with one Sunday a month to see if there is enough interest to move back to a once-a-week program. If you have any questions, please send them to Pastor Beth at pastor@ccumtucson.org.