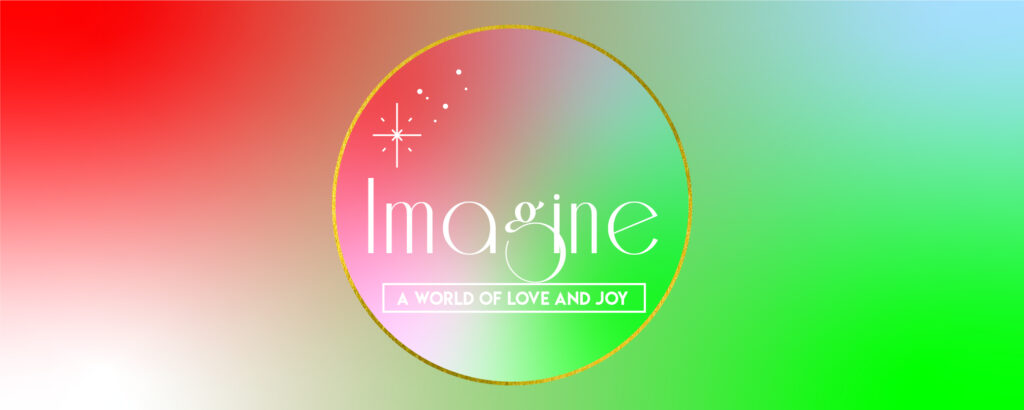 Greeting and Announcements
Prelude "Hymn for the New Year" arr. James Mansfield
Janet Tolman, organ
Call to Worship
*based on Isaiah 60
One: Arise, shine; for your light has come,
All: and the glory of the Lord has risen upon you.
One: For darkness had covered the earth and peoples,
All: But now God's light has come, shining out in the darkness!
One: So let us lift up our eyes and look around,
All: Let us see and be radiant, so our hearts thrill and rejoice, amen!
Hymn of Praise UMH #245 "The First Noel" (vs. 1 & 5) THE FIRST NOEL
1. The first Noel the angel did say was to certain poor shepherds in fields as they lay;
in fields where they lay keeping their sheep, on a cold winter's night that was so deep.
Refrain:
Noel, Noel, Noel, Noel, born is the King of Israel.
5. Then entered in those Wise Men three, full reverently upon the knee,
and offered there, in his presence, their gold and myrrh and frankincense.
Words and Music: Traditional English carol; harm. from Christmas Carols New and Old, 1871
Scripture
Ephesians 3:5-6, and 19-21 Matthew 2:1-12 NRSV
One: The word of God for the People of God
All: Thanks be to God!
Music of Preparation "Cold December Flies Away" arr. Charles Callahan
Janet Tolman, organ
Message Imagination Unbound: God Imagines Us Pastor Beth
Musical Response "Of the Father's Love Begotten" arr. Wilbur Held
Janet Tolman, organ
UMH #246 "Joy to the World" GREAT THANKSGIVING
Leader: Behold Christ is born among us!
All: Christ is among us indeed!
Leader: Let us sing with Joy our praises!
All: We sing for Joy to the World!
Sing: Joy to the world, the Lord is come! Let earth receive her King; let every heart prepare him room, and heaven and nature sing, and heaven and nature sing, and heaven, and heaven, and nature sing.
Leader: God you have come among us, our Emmanuel, all creation reveals your glory, as Christ reveals your grace and love, your hope moving among us, giving us new life. And so with all your people on earth and the vast company of heaven we praise your name and join their unending hymn singing:
Sing: Joy to the world, the Savior reigns! Let all their songs employ; while fields and floods, rocks, hills, and plains, repeat the sounding joy, repeat the sounding joy, repeat, repeat the sounding joy.
Leader: From his first moments on earth swaddled and resting in a manger to his final moments speaking comfort to criminals from the cross, Jesus' life was one of embracing all people, and teaching the transformative power of compassion. Today as we celebrate the light of Christ's life, we remember the way Jesus gathered his disciples on his final night.
Sitting with friends and family, just as we are seated among friends and family today, he took bread, gave thanks to God, broke the bread, and gave it to his disciples saying, "take eat, this is new life given for you, every time you eat remember me and be filled with joy for what God is doing".
When the supper was over Jesus took the cup, gave thanks to God, and offered it to each of his disciples saying, "tonight we seal the new covenant, a covenant of compassion and salvation for all people, every time you drink, drink deeply and know the love of God."
And so, in remembrance of these mighty acts of grace, we offer ourselves in praise and thanksgiving as a joyful and life filled gift in union with God's work in Jesus Christ as we sing thanks for the mystery of faith:
Sing: No more let sins and sorrows grow, nor thorns infest the ground; he comes to make God's blessings flow far as the curse is found, far as the curse is found, far as, far as the curse is found.
The Spirit of Love is pouring out over each of us and over these gifts of food and drink, just as the starlight of long ago poured out guiding wise men and wanderers to see the sleeping child whose love would change the world. Today, let our wonder unite us, let our hope empower us, and let our joy overflow until all the world knows what God has done for Love.
Sing: God rules the world with truth and grace, and makes the nations prove, the glories of God's righteousness, and wonders of God's love, and wonders of God's love, and wonders, wonders of God's love.
Communion Hymn UMH #242 "Love Came Down at Christmas" (vs. 1 & 3) GARTAN
(Please eat and drink in remembrance now)
1. Love came down at Christmas, Love all lovely, Love divine;
Love was born at Christmas; star and angels gave the sign.
3. Love shall be our token; love be yours and love be mine;
love to God and all men, love for plea and gift and sign.
Words: Christina G. Rossetti, 1885; Music: harm. by permission of Oxford University Press
Our Father, who art in heaven, hallowed be thy name. Thy kingdom come, thy will be done, on earth as it is in heaven. Give us this day our daily bread and forgive us our trespasses as we forgive those who trespass against us, and lead us not into temptation, but deliver us from evil, for thine is the kingdom and the power and the glory forever. Amen.
Sending Hymn UMH #254 "We Three Kings" (vs. 1 & 5) KINGS OF ORIENT
1. We three kings of Orient are; bearing gifts we traverse afar,
field and fountain, moor and mountain, following yonder star.
Refrain:
O star of wonder, star of light, star with royal beauty bright,
westward leading, still proceeding, guide us to thy perfect light.
5. Glorious now behold him arise; King and God and sacrifice:
Alleluia, Alleluia, sounds through the earth and skies.
Words: John H. Hopkins, Jr., 1857 Music: John H. Hopkins, Jr., 1857
Benediction
May God, who is beyond time, walk each moment by our side giving us peace, hope, joy, and love, lighting our way through Christ and filling us with life abundant in the Holy Spirit, amen.
Postlude "A Joyous Acclamation" Lani Smith
Janet Tolman, organ