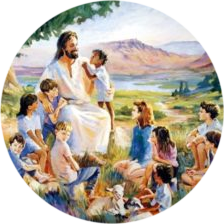 Sunday Mornings
Fun, exciting lessons through music, games and Bible stories using the Deep Blue Bible curriculum.
Nursery care for Infants to age 4
(Will resume in September)
Children's Enrichment Group
Children's Enrichment is a group that uses art and Bible stories to explore God's word.
No registration required. Dinner is provided in the Fellowship Hall before from 6-6:45 pm.
For kids in 1st-5th Grade.
For more information on any of these programs
please call the church office at (520) 327-1116.