Lost and Found: A Spiritual Adventure
August Interactive Worship Series

Week 1: Epically Lost
August 2nd-August 8th
Questions to Consider
This chapter is almost in the middle of Luke's gospel – why might three stories about losing and finding, seeking and recovery be located at the heart of this gospel?

What similarities do you see between the story of the shepherd, the story of the woman, and the story of the father and his sons? What differences do you notice?

What might these stories teach us about the nature of God's relationship with us and our responsibility to one another as disciples of Jesus?

In her message, Pastor Beth makes three points from these stories: 1) We are never lost to God, 2) We must actively seek one another out extending the same grace as God extends to us, 3) We must know who we are in order to be fully "found". Do you agree or disagree with these points and why? What other wisdom do these stories hold for us?
Labyrinth of the Week
Week 2: From No Where to Know Here
August 9th-August 15th
Scripture is the Book of Isaiah chapter 32 vs 14-20
Check back Saturday 8/8/20 for Interact Week 2
Week 3: X Marks the Spot
August 16th -August 22nd
Scripture is the Book of Deuteronomy chapter 10:10
Week 4: Navigating in the Dark
August 23rd -August 29th
Scripture is the Book of Psalms chapter 23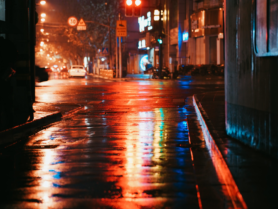 Week 5: The Spiritual Value of Wandering
August 30th -September 5th
Scripture is the Gospel of Luke chapter 24:13-35