Worship at Home for Sunday, September 6
Welcome to worship with Christ Church United Methodist in Tucson, Arizona.  I am Pastor Beth, and I want to invite you to participate with us online at our website, www.ccumtucson.org, and on Facebook at https://www.facebook.com/CCUM.Tucson.
Prelude
Madrigal by Philippe Gaubert
Christine Harper, flute
In the beginning was God, creating. Void and chaos, wind and depth, light, night, earth, sea, work, rest. Across time God is, creating. Relationships, covenants, promises, people, movement, identity. And now we are called to be co-creators in what God shall create. Redemption, restoration, salvation, let our worship participate in God's creation. Amen.
Hymn of Praise UMH 92 For the Beauty of the Earth (vs. 1 & 5)
1. For the beauty of the earth,
for the glory of the skies,
for the love which from our birth
over and around us lies;
Refrain: Lord of all, to thee we raise
this our hymn of grateful praise.
5. For thy church, that evermore
lifteth holy hands above,
offering up on every shore
her pure sacrifice of love; (Refrain)
Prayers of the People (Adapted from Psalm 19)
The heavens are singing the glory of God in all creation we see God's handiwork. Creation is the wordless Word testifying 'God is, God forever shall be'. And we are the ones who walk and work the earth sharing in the Word, sharing words, words to revive the soul. Wisdom that opens the heart. Invitation that welcomes all. A rule that is more precious than gold and sweeter than honey for it heals and forgives and encompasses so that all are part of that starting and resounding call from the babes in arms to those whose years are great, glory to God! And it is here God, in searching, in the striving, in the seeking, that your glory whispers back to us the challenge of faith "may the words of your mouth, and the meditations of your heart, be acceptable to Me, the Lord, your rock and your redeemer." Amen.
Prayer Response UMH 405 Seek Ye First (vs. 1 & 2)
1. Seek ye first the kingdom of God
And His righteousness,
And all these things shall be added unto you.
Allelu, Alleluia!
2. Ask, and it shall be given unto you;
Seek, and you shall find.
Knock, and the door shall be opened unto you.
Allelu, Alleluia!
Scripture Matthew 6:25-34
"Therefore I tell you, do not worry about your life, what you will eat or what you will drink, or about your body, what you will wear. Is not life more than food, and the body more than clothing? Look at the birds of the air; they neither sow nor reap nor gather into barns, and yet your heavenly Father feeds them. Are you not of more value than they? And can any of you by worrying add a single hour to your span of life? And why do you worry about clothing? Consider the lilies of the field, how they grow; they neither toil nor spin, yet I tell you, even Solomon in all his glory was not clothed like one of these. But if God so clothes the grass of the field, which is alive today and tomorrow is thrown into the oven, will he not much more clothe you—you of little faith? Therefore do not worry, saying, 'What will we eat?' or 'What will we drink?' or 'What will we wear?' For it is the Gentiles who strive for all these things; and indeed your heavenly Father knows that you need all these things. But strive first for the kingdom of God and his righteousness, and all these things will be given to you as well. "So do not worry about tomorrow, for tomorrow will bring worries of its own. Today's trouble is enough for today.
Hymn of Preparation UMH 129 Give to the Winds Thy Fears (vs. 1 & 2)
1. Give to the winds thy fears;
hope and be undismayed.
God hears thy sighs and counts thy tears,
God shall lift up thy head.
2. Through waves and clouds and storms,
God gently clears thy way;
wait thou God's time; so shall this night
soon end in joyous day.
Message "Celebrating What Was, And Is, And Shall Be"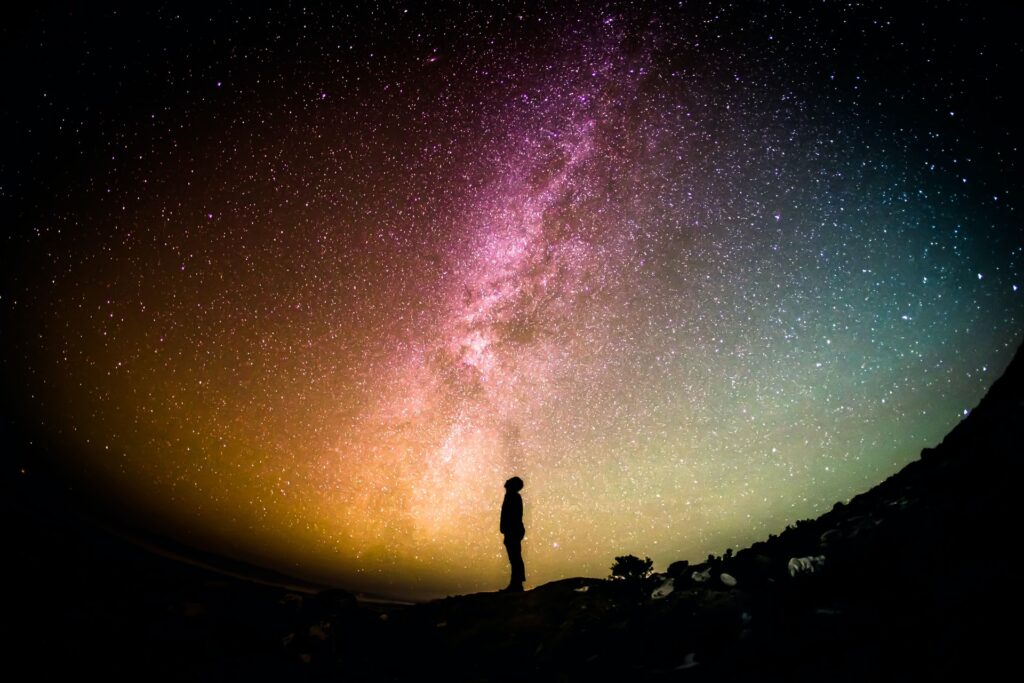 The body of Christ is alive and well and Christ Church is engaging in mission and outreach even in this time of physical distancing. There are so many ways we give; through our prayers for each other, our calls to one another, the ministries we engage, and the gifts we offer God and the church. God, we give you thanks for the ways you call us to give, and in this time of offering bless our gifts, our intentions, and all the ministries we offer to you today! Amen.
Safe Within Your Arms by Mark Hayes
Paula Jameson, solo
Our Father,
Who art in heaven, hallowed be thy name. Thy kingdom come, thy will be done, on earth as it is in heaven.  Give us this day our daily bread and forgive us our sins as we forgive those who sin against us, and lead us not into temptation, but deliver us from evil, for thine is the kingdom and the power and the glory forever. Amen. 
Sending Hymn UMH 130 God Will Take Care of You (vs. 1 & 3)
1. Be not dismayed whate'er betide,
God will take care of you;
beneath his wings of love abide,
God will take care of you.
Refrain: God will take care of you,
through every day, o'er all the way;
he will take care of you,
God will take care of you.
3. All you may need he will provide,
God will take care of you;
nothing you ask will be denied,
God will take care of you. (Refrain)
God of all creation, we stand at the meeting place of past and future, knowing that the gift of now – is the present, let us participate in this unfolding promise as we walk the road of faith together, amen.
Postlude
Vivace (from Sonata No. 1 in F Major) by G.P. Telemann
Christine Harper, flute
CVLI #03793174
CCLI #1239
3PerforMusic #662