Fifteenth Sunday After Pentecost
*Please stand as you are comfortable
Greeting and Announcements
Trinity Chimes
Prelude "Air Gracieux" Gordon Young
*Call to Worship
One: Word of Life, Holy God, source of all being and wisdom
All: We come together to offer words of praise, prayer, and thanksgiving!
One: We know our words have the power of creation and destruction.
All: Remind us always that we bear your divine image, and our words reflect your love and compassion. Amen.
*Hymn of Praise UMH #157 "Jesus Shall Reign" (vs. 1, 4 & 5) DUKE STREET
Jesus shall reign where'er the sun does its successive journeys run;
his kingdom spread from shore to shore, till moons shall wax and wane no more.
Blessings abound where'er he reigns; all prisoners leap and loose their chains;
the weary find eternal rest, and all who suffer want are blest.
Let every creature rise and bring honors peculiar to our King;
angels descend with songs again, and earth repeat the loud amen!
Words: Isaac Watts, 1719 (Ps. 72). Music: John Hatton, 1793.
Scripture
James 3:1-12 NRSV
One: The word of God for the People of God
All: Thanks be to God!
Music of Preparation "In Remembrance of Me" The Sanctuary Choir
Mary Kay Beall
Message Faith Lived: And the Word Became… Pastor Beth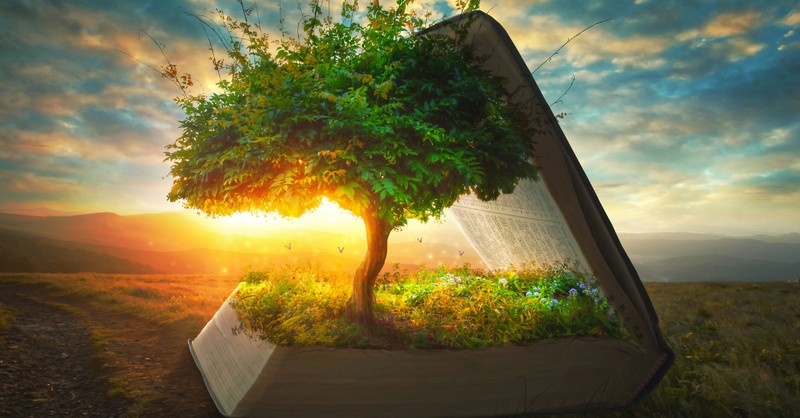 Invitation to Offering
Loving God, with your words you create, with your words you save! We also have the power of words, to pray and praise, to invite and bless. Let our words to one another be words of encouragement, prayer, greetings, and guidance, let our words reflect your good gifts to us. Let us offer our words as we offer our gifts and our lives in service of your saving grace. Receive our gifts Living Word, Amen.
Musical Response Sinamar Respicio, solo
Communion: The Great Thanksgiving
Pastor: The Lord be with you.
All: And also with you.
Pastor: Lift up your hearts.
All: We lift them up to the Lord.
Pastor: Let us give thanks to the Lord our God.
All: It is right to give our thanks and praise.
Pastor: It is right, and a good and joyful thing, always and everywhere to give thanks to you, God Almighty, Creator of heaven and earth. You formed us in your image and breathed into us the breath of life. In all places, at all times, in every way you reach out to us declaring your love, offering your grace, seeking our partnership and so we declare together in the words handed down by your people from age to age:
Holy, holy, holy Lord, God of power and might, heaven and earth are full of your glory. Hosanna in the highest. Blessed is he who comes in the name the of the Lord, hosanna in the highest!
We remember as we gather around this table that you came among us in Jesus, declaring nothing would separate us from your love…(Pastor shares words).. And so we remember and offer ourselves in praise and thanksgiving as a holy and living offering in union with Christ as we proclaim the mystery of faith:
Christ has died; Christ is risen; Christ will come again!
Pour out your holy spirit on us gathered at this table of mystery, and on these gifts of food and drink, make them be for us the grace and love of Christ so that we might live as the body of Christ extending love to the world. Through your Son Jesus Christ, with the Holy Spirit in your holy Church, all honor and glory is yours, almighty Father, now and forever.
Amen.
Pastor: Let us eat and drink together as one in the body of Christ, as people forgiven and redeemed by God's love and grace, amen.
*Communion Hymn (Please eat and drink in remembrance now)
UMH #614 "For the Bread Which You Have Broken" (vs. 1) FOR THE BREAD
1 For the bread which you have broken, for the wine which you have poured,
for the words which you have spoken, now we give you thanks, O Lord.
Words: Louis F. Benson, 1924 (Mt. 26:26-29; Mk. 14:22-25; Lk. 22:15-20). Music: V. Earle Copes, 1960. Music © 1960, renewed 1988 Hope Publishing Co.
Prayer After Receiving
Our Father, who art in heaven, hallowed be thy name.  Thy kingdom come, thy will be done, on earth as it is in heaven.  Give us this day our daily bread and forgive us our trespasses as we forgive those who trespass against us, and lead us not into temptation, but deliver us from evil, for thine is the kingdom and the power and the glory forever.   Amen. 
*Sending Hymn UMH #463 "Lord, Speak to Me" (vs. 1 & 5) CANONBURY
Lord, speak to me, that I may speak in living echoes of thy tone;
as thou hast sought, so let me seek thine erring children lost and lone.
O use me, Lord, use even me, just as thou wilt, and when, and where,
until thy blessed face I see, thy rest, thy joy, thy glory share.
Words: Frances R. Havergal, 1872 (Rom. 14:7). Music: Adapt. from Robert Schumann, 1839.
Benediction
May the Word of God thrive in us so that the Gospel is known through our speaking and the world might be transformed by God's grace and redemption at work in all, amen.
Postlude " Toccata No. 10 " (Austrian Hymn) Joel Raney