Worship at Home for Sunday, September 27
Welcome
Welcome to worship with Christ Church United Methodist in Tucson, Arizona.  I am pastor Beth and I want to let you know, whether you are a long-time member of Christ Church, a regular watching worshiper with us, or you just stumbled across us for the first time we welcome you. If you are looking for a way to go deeper in your faith journey, whether you need a prayer and listening partner such as a Stephen minister, or a way to engage your faith in world changing service, Christ Church is here to help, find us online at CCUMTUCSON.org or check us out on Facebook! Now let us worship together.
Prelude
Partita on BUNESSAN setting by John A. Behnke
Call to Worship
Falling: forward, down, up, over, back, falling is a universal human experience. We might trip, stumble, loose our balance, faint, or topple. Falling can be physical, metaphorical, allegorical, or spiritual. However it happens, falling changes us, we learn something, we see things differently, perhaps we even do things differently. God, sometimes we say we are a fallen people, but maybe falling is one of the profound ways we meet you face to face. You catch us where we land, help us rise, teach us the next steps, so let us be a people falling toward you. Amen.
Opening Hymn UMH 157 Jesus Shall Reign (vs. 1 & 5)
1. Jesus shall reign where'er the sun
does its successive journeys run;
his kingdom spread from shore to shore,
till moons shall wax and wane no more.
5. Let every creature rise and bring
honors peculiar to our King;
angels descend with songs again,
and earth repeat the loud amen!
God of grace and God of glory, our stories are filled with falls. From those physical moments of finding ourselves no longer on our feet to the times when all we know feels like it has been pulled out from under us, we are a people who know what it means to fall. Today we lift up to you those fractured, scrapped, and broken places in our own lives where we need your healing, your grace.
God of Grace, hear our prayer.
Jesus of the lowest places, you walked among the fallen and boldly declared them blessed. Those the world threw aside, or left in the dirt, you lifted to the head of the table and called them friends. Those who stumbled lost in your teachings and calling, you held on to and continued to accompany. Hear us today as we remember those we have forgotten, left behind, discounted or discarded so that we might be your hands reaching out.
God of Grace, hear our prayer
Rising Spirit nothing can hold you back, you take what is low and raise it up, what is high and bring it down, you remind us that when the Church stumbles, that is when God catches us, when our faith falters, that is when we find ourselves in your embrace. Teach us today to see falling with new eyes so that we might be lifted in the wings of your love.
God of Grace, hear our prayer
We pray these things as a people seeking always the triune God, in the name of the Father, Son, and Holy Spirit, Amen.
Hymn of Response to Prayer UMH 177 He Is Lord (2x)
He is Lord, he is Lord!
He is risen from the dead and he is Lord!
Every knee shall bow, every tongue confess
that Jesus Christ is Lord.
Scripture Genesis 3:1-13
Now the serpent was more crafty than any other wild animal that the Lord God had made. He said to the woman, "Did God say, 'You shall not eat from any tree in the garden'?" The woman said to the serpent, "We may eat of the fruit of the trees in the garden; but God said, 'You shall not eat of the fruit of the tree that is in the middle of the garden, nor shall you touch it, or you shall die.'" But the serpent said to the woman, "You will not die; for God knows that when you eat of it your eyes will be opened, and you will be like God, knowing good and evil."
So when the woman saw that the tree was good for food, and that it was a delight to the eyes, and that the tree was to be desired to make one wise, she took of its fruit and ate; and she also gave some to her husband, who was with her, and he ate. Then the eyes of both were opened, and they knew that they were naked; and they sewed fig leaves together and made loincloths for themselves. They heard the sound of the Lord God walking in the garden at the time of the evening breeze, and the man and his wife hid themselves from the presence of the Lord God among the trees of the garden.
But the Lord God called to the man, and said to him, "Where are you?" He said, "I heard the sound of you in the garden, and I was afraid, because I was naked; and I hid myself."
He said, "Who told you that you were naked? Have you eaten from the tree of which I commanded you not to eat?" The man said, "The woman whom you gave to be with me, she gave me fruit from the tree, and I ate." Then the Lord God said to the woman, "What is this that you have done?" The woman said, "The serpent tricked me, and I ate."
Scripture Philippians 2:1-11
If then there is any encouragement in Christ, any consolation from love, any sharing in the Spirit, any compassion and sympathy, make my joy complete: be of the same mind, having the same love, being in full accord and of one mind. Do nothing from selfish ambition or conceit, but in humility regard others as better than yourselves. Let each of you look not to your own interests, but to the interests of others. Let the same mind be in you that was in Christ Jesus, who, though he was in the form of God, did not regard equality with God as something to be exploited, but emptied himself, taking the form of a slave, being born in human likeness. And being found in human form, he humbled himself and became obedient to the point of death— even death on a cross. Therefore God also highly exalted him and gave him the name that is above every name, so that at the name of Jesus every knee should bend, in heaven and on earth and under the earth, and every tongue should confess that Jesus Christ is Lord, to the glory of God the Father.
Hymn of Preparation UMH 168 At the Name of Jesus (vs. 1 & 4)
1 At the name of Jesus every knee shall bow,
every tongue confess him King of glory now;
'tis the Father's pleasure we should call him Lord,
who from the beginning was the mighty Word.
4 In your hearts enthrone him; there let him subdue
all that is not holy, all that is not true.
Crown him as your captain in temptation's hour;
let his will enfold you in its light and power.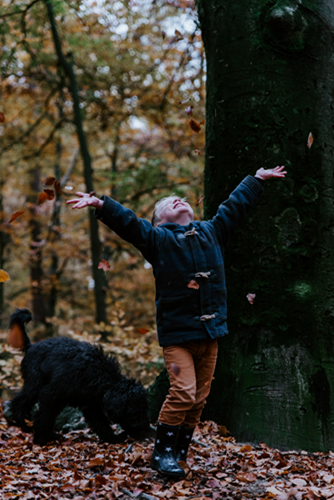 Pastor Beth

Invitation to offering
The body of Christ is alive and well and Christ Church is engaging in mission and outreach even in this time of physical distancing. In the coming month we are going to be sharing with you different ways your giving of time, imagination, ministry, presence, prayers, and your financial generosity has had an impact on our church, community, and the global Body of Christ. We give because God has given all we have to us, so that we might share our gifts. Amen.
Offertory
Great Is Thy Faithfulness arr. Lloyd Larson
Lord's Prayer
Who art in heaven, hallowed be thy name.  Thy kingdom come, thy will be done, on earth as it is in heaven.  Give us this day our daily bread and forgive us our sins as we forgive those who sin against us, and lead us not into temptation, but deliver us from evil, for thine is the kingdom and the power and the glory forever.   Amen. 
Closing Hymn UMH 536, Precious Name (vs. 1 & 3)
1. Take the name of Jesus with you,
child of sorrow and of woe;
it will joy and comfort give you;
take it then, where'er you go.
Refrain: Precious name, O how sweet!
Hope of earth and joy of heaven.
Precious name, O how sweet!
Hope of earth and joy of heaven.
3. O the precious name of Jesus!
How it thrills our souls with joy,
when his loving arms receive us,
and his songs our tongues employ!
Benediction
God behind us, God before us, God below us, God above us God around us, God within us, when we fall, you are with us, catching us, holding us, lifting us up so that in rising we might be a blessing to all. Amen.
Postlude
Jig on BUNESSAN setting by John A. Behnke
CVLI #03793174
CCLI #1239
3PerforMusic #662