Worship at Home for Sunday, September 20

Welcome
Welcome to worship with Christ Church United Methodist in Tucson, Arizona.  I am pastor Beth and I want to invite you to participate with us online at our website and on Facebook. Hope to see you there, now let us worship together!
Prelude
Kum Ba Yah arr. Joel Raney
Kathy Ferguson, piano; Janet Tolman, organ
Call to Worship
In the beginning was God, creating. Void and chaos, wind and depth, light, night, earth, sea, work, rest. Across time God is, creating. Relationships, covenants, promises, people, movement, identity. And now we are called to be co-creators in what God shall create. Redemption, restoration, salvation, let our worship participate in God's creation. Amen.
Opening Hymn UMH 152 I Sing the Almighty Power of God (vs. 1 & 2)
1. I sing the almighty power of God,
that made the mountains rise,
that spread the flowing seas abroad,
and built the lofty skies.
I sing the wisdom that ordained
the sun to rule the day;
the moon shines full at God's command,
and all the stars obey.
2. I sing the goodness of the Lord,
who filled the earth with food,
who formed the creatures thru the Word,
and then pronounced them good.
Lord, how thy wonders are displayed,
where'er I turn my eye,
if I survey the ground I tread,
or gaze upon the sky.
Prayers of the People: Based on Proverbs 8
God of wisdom, you are the beginning and the ending. Who are we with your creation, with our temporary lives, our momentary understanding, in the face of your eternal being? And yet you call to all who live to learn your prudence, acquire intelligence, discern your truths. Teach us to pay attention with our minds, our hearts, and our lives to what is right before us. God, you teach us knowledge and discretion. You teach us to separate good and evil. Let our lives reflect that learning. Let us be Just in our decisions, noble in our pursuits. Let our lives have integrity, so that in our very living, we might honor you, our creator and author. Let us be a people who rejoice in your world, who delight in your creation. And above all, oh God, teach us to listen for you, listen to you; for we know whoever finds your wisdom, your word, finds life in you. Amen.
Prayer Response UMH 393 Spirit of the Living God
Spirit of the Living God
Fall fresh on me
Spirit of the Living God
Fall fresh on me
Melt me mold me
Fill me use me
Spirit of the Living God
Fall fresh on me
Scripture John 1:1-17
In the beginning was the Word, and the Word was with God, and the Word was God. He was in the beginning with God. All things came into being through him, and without him not one thing came into being. What has come into being in him was life, and the life was the light of all people.
The light shines in the darkness, and the darkness did not overcome it. There was a man sent from God, whose name was John. He came as a witness to testify to the light, so that all might believe through him. He himself was not the light, but he came to testify to the light. The true light, which enlightens everyone, was coming into the world. He was in the world, and the world came into being through him; yet the world did not know him. He came to what was his own, and his own people did not accept him. But to all who received him, who believed in his name, he gave power to become children of God, who were born, not of blood or of the will of the flesh or of the will of man, but of God. And the Word became flesh and lived among us, and we have seen his glory, the glory as of a father's only son, full of grace and truth.
(John testified to him and cried out, "This was he of whom I said, 'He who comes after me ranks ahead of me because he was before me.'") From his fullness we have all received, grace upon grace. The law indeed was given through Moses; grace and truth came through Jesus Christ.
Hymn of Preparation TFWS 2158 Just a Closer Walk with Thee (vs. 1 & 2)
1. I am weak, but thou art strong;
Jesus, keep me from all wrong;
I'll be satisfied as long
as I walk, let me walk close to thee.
Refrain: Just a closer walk with thee,
grant it, Jesus, is my plea,
daily walking close to thee:
Let it be, dear Lord, let it be.
2. Through this world of toil and snares,
if I falter, Lord, who cares?
Who with me my burden shares?
None but Thee, dear Lord, none but thee.
Message "Another Way of Seeing"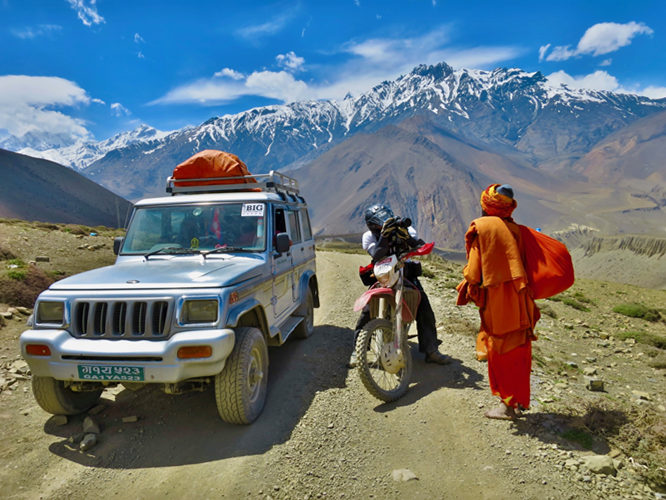 Invitation to Offering
The body of Christ is alive and well and Christ Church is engaging in mission and outreach even in this time of physical distancing. There are so many ways we give; through our prayers for each other, our calls to one another, the ministries we engage, and the gifts we offer God and the church. God, we give you thanks for the ways you call us to give, and in this time of offering bless our gifts, our intentions, and all the ministries we offer to you today! Amen.
Just As I Am
Kathy Ferguson, piano
Lord's Prayer
Who art in heaven, hallowed be thy name.  Thy kingdom come, thy will be done, on earth as it is in heaven.  Give us this day our daily bread and forgive us our sins as we forgive those who sin against us, and lead us not into temptation, but deliver us from evil, for thine is the kingdom and the power and the glory forever.  Amen. 
Closing Hymn UMH 670 Go Forth for God (vs. 1 & 4)
1. Go forth for God; go to the world in peace;
Be of good courage, armed with heavenly grace,
In God's good Spirit daily to increase,
Till in the kingdom we see face to face.
4. Go forth for God; go to the world in joy,
To serve God's people every day and hour,
And serving Christ, our every gift employ,
Rejoicing in the Holy Spirit's power.
Benediction
And now friends, receive this benediction:
Holy wisdom, there ae many ways of seeing and knowing you. Let us revel with our lives in the diversity of your world. Let us know that in these different ways of seeing things, we are truly blessed, and sent to be a blessing to all. Amen.

Postlude
Praise God, from Whom All Blessings Flow arr. Nielson & Young
Kathy Ferguson, piano; Janet Tolman, organ
CVLI #03793174
CCLI #1239
3PerforMusic #662