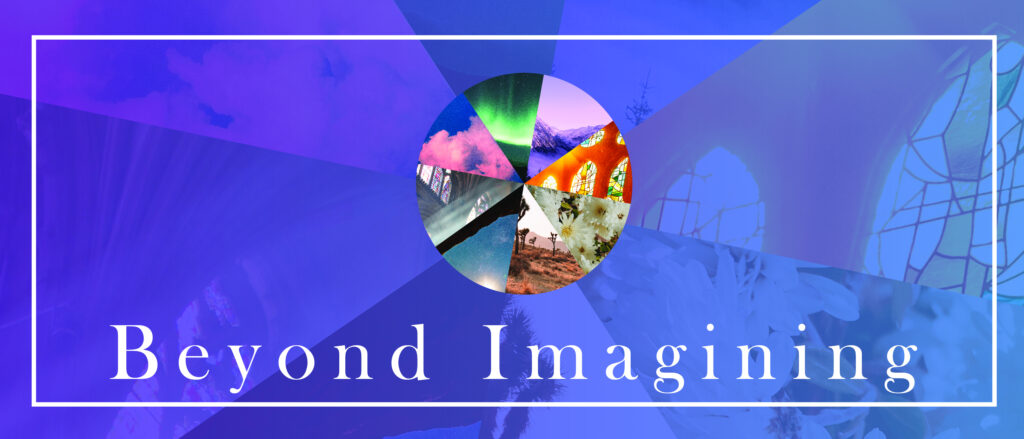 Greeting and Announcements
Prelude "Partita on PICARDY" Albert Zabel
Janet Tolman, organ
Call to Worship
One: A time is surely coming when everything will change, when the signs of the times will proclaim the Day of the Lord is at hand!
All: Such has been the prayer since the first proclamation of Advent, the arrival of God among us.
One: Are we paying attention? Are we waiting? Or have we given up on wonder and mystery, replacing them with skeptical cynicism?
All: Awaken us O God to your Advent, your coming, among us! Teach us once more to look for your signs of peace, hope, love, and joy and tend to wonder and mystery as we wait for our long expected Jesus, amen.
Hymn of Praise UMH #196 "Come, Thou Long Expected Jesus" (vs. 1 & 2) HYFRYDOL
1. Come, thou long expected Jesus, born to set thy people free;
from our fears and sins release us, let us find our rest in thee.
Israel's strength and consolation, hope of all the earth thou art;
dear desire of every nation, joy of every longing heart.
2. Born thy people to deliver, born a child and yet a King,
born to reign in us forever, now thy gracious kingdom bring.
By thine own eternal spirit rule in all our hearts alone;
by thine all sufficient merit, raise us to thy glorious throne.
Words: Charles Wesley, 1744 Music: Rowland H. Prichard, 1830; harm. from The English Hymnal, 1906
Reader 1: From the prophetic words of prophets and priests, "by the tender mercy of our God, the dawn from on high will break upon us, to give light to those who sit in darkness and in the shadow of death, to guide our feet into the way of peace!"
Reader 2: To the transforming word of Jesus, "Peace I leave with you; my peace I give to you. I do not give to you as the world gives. Do not let your hearts be troubled, and do not let them be afraid." Peace has been God's gift to a turbulent and troubled world.
Reader 1: Today we mark the entrance to this season of waiting and preparing for God's coming into the world, with the light of peace.
Reader 2: What do we need to let go of to embrace God's peace in our lives? What do we need to hold onto for God's peace to thrive?
All: Gather us, O God, into your peace that surpasses all understanding. Amen.
Candle Lighting Hymn TFWS #2236 Gather Us In (vs. 1) THE NATURE OF THE CHURCH
1. Here in this place new light is streaming, now is the darkness vanished away,
See in this space our fears and our dreamings, brought here to you in the light of this day.
Gather us in the lost and forsaken, gather us in the blind and the lame;
Call to us now, and we shall awaken, we shall arise at the sound of our name.
Words: Marty Haugen, (Matt. 5:13) 1982 Music: Marty Haugen, 1982
Scripture
Luke 21:25-36, NRSV
One: The word of God for the People of God
All: Thanks be to God!
Music of Preparation "O Come, O Come Emmanuel" arr. Kyle Pederson
The Chancel Choir
Lichi Acosta, cello
Message
Beyond Imagining: Beyond the Edge of Tomorrow
Musical Response "People, Look East" arr. Charles Callahan
Janet Tolman, organ
Our Father, who art in heaven, hallowed be thy name. Thy kingdom come, thy will be done, on earth as it is in heaven. Give us this day our daily bread and forgive us our trespasses as we forgive those who trespass against us, and lead us not into temptation, but deliver us from evil, for thine is the kingdom and the power and the glory forever. Amen.
Sending Hymn UMH #202 "People, Look East" (vs. 1 & 4) BESANCON
1. People, look east. The time is near of the crowning of the year.
Make your house fair as you are able, trim the hearth and set the table.
People, look east: Love, the Guest, is on the way.
4. Angels announce with shouts of mirth him who brings new life to earth.
Set every peak and valley humming with the word, the Lord is coming.
People, look east: Love, the Lord, is on the way.
Words: Eleanor Farjeon, 1928 Music: Trad. French carol; harm. by Martin Shaw, 1928
Benediction
Advent is here, as sure as breath and the rising of the sun, we are waiting, hoping, yearning for your coming
O God, Amen.
Postlude "Toccata on PICARDY" Albert Zabel
Janet Tolman, organ