Worship at Home for Sunday, November 22, 2020
Welcome to worship with Christ Church United Methodist of Tucson Arizona, we are so excited you have decided to join us for worship today, as we prepare for a week of giving thanks and celebrating all God's blessings. If you are new to Christ Church, please take a moment to explore our website where you can find information about all of our ministries and updates about our community! And now, let us worship together.
Come, Ye Thankful People, Come arr. Smith & Hustad
Kathy Ferguson, piano; Janet Tolman, organ
Call to Worship
Shout for joy to God, all the earth! We have come to worship God with gladness; coming before God with joyful songs and prayers. We come to celebrate, for God made us and we belong to God. Then let us enter this time with thanksgiving, echoing praise everywhere. For God is good and God's love endures forever; and we shall be God's blessing through all generations.
Opening Hymn UMH 102 Now Thank We All Our God (st. 1 & 3)
1. Now thank we all our God, with heart and hands and voices,
who wondrous things has done, in whom this world rejoices;
who from our mothers' arms has blessed us on our way
with countless gifts of love, and still is ours today.
3. All praise and thanks to God the Father now be given;
the Son, and him who reigns with them in highest heaven;
the one eternal God, whom earth and heaven adore;
for thus it was, is now, and shall be evermore.
Hymn of Preparation UMH 381 Savior, Like a Shepherd Lead Us (st. 1 & 3)
1. Savior, like a shepherd lead us, much we need thy tender care;
in thy pleasant pastures feed us, for our use thy folds prepare.
Blessed Jesus, blessed Jesus! Thou hast bought us, thine we are.
Blessed Jesus, blessed Jesus! Thou hast bought us, thine we are.
3. Thou hast promised to receive us, poor and sinful though we be;
thou hast mercy to relieve us, grace to cleanse and power to free.
Blessed Jesus, blessed Jesus! We will early turn to thee.
Blessed Jesus, blessed Jesus! We will early turn to thee.
Scripture 2 Kings 2:1-15 and Acts 1:1-11
Message: Renewal – God Blesses our Future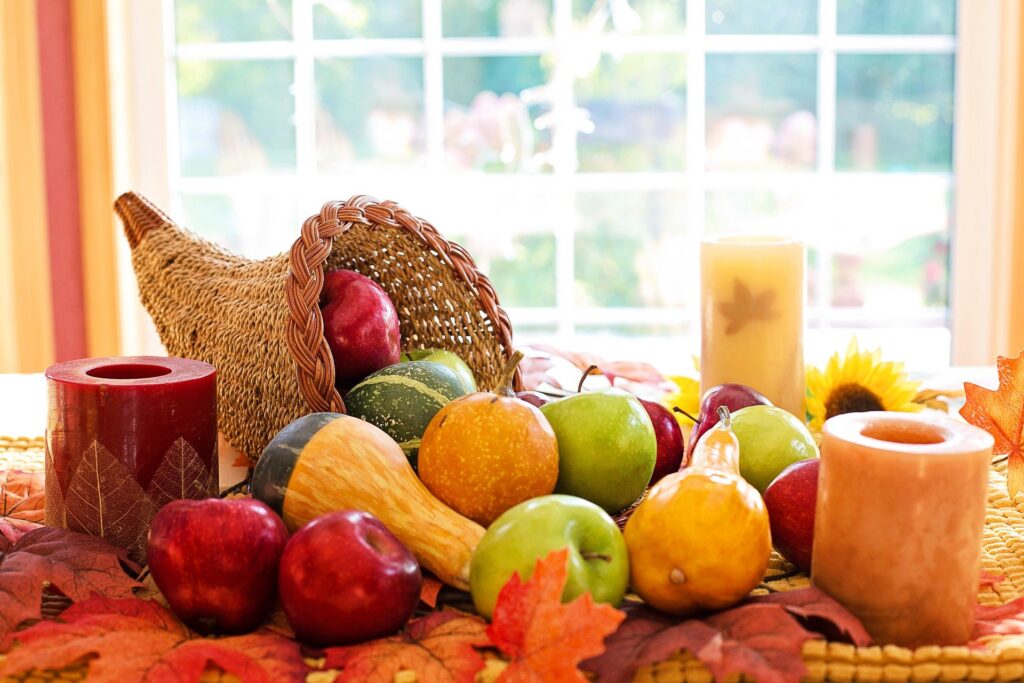 Invitation to Offering
God of all blessings, source of all life, giver of all grace: we thank you for the wonderous gift of this vast creation. You have made us caretakers of all the resources of our world and caretakers of each other, blessing us with a universe that draws us beyond ourselves. Teach our hearts to fearlessly embrace love so that we might fully commit our lives to the work of stewardship for all you have blessed us with. So that our giving might be an act of thanksgiving. We give because You give to us all we have. Amen.
Offertory
All Good Gifts Stephen
Schwartz
Tom Messmore, solo
Lord's Prayer
Our Father, who art in heaven, hallowed be thy name.  Thy kingdom come, thy will be done, on earth as it is in heaven.  Give us this day our daily bread and forgive us our trespasses as we forgive those who trespass against us, and lead us not into temptation, but deliver us from evil, for thine is the kingdom and the power and the glory forever.   Amen. 
Closing Hymn UMH 163 Ask Ye What Great Thing I Know (st. 1 & 4)
1. Ask ye what great thing I know, that delights and stirs me so?
What the high reward I win? Whose the name I glory in?
Jesus Christ, the crucified.
4. This is that great thing I know; this delights and stirs me so:
faith in him who died to save, him who triumphed o'er the grave:
Jesus Christ, the crucified.
Benediction
Go forth in peace. The Grace of the Lord Jesus Christ, and the love of God, and the communion of the Holy Spirit be with you all. Amen.
Postlude
Nun Danket ("Now Thank We All Our God") Bach/Fox
CVLI #03793174
CCLI #1239
3PerforMmusic #662