Worship from Home for Sunday, November 15, 2020
Welcome
Welcome to worship with Christ Church United Methodist of Tucson Arizona, we are so excited you have decided to join us for worship today. If you are a member or regular attender of Christ Church, I want to remind you to send in your annual pledge card, we will be celebrating the close of our stewardship campaign next week on Sunday the 22nd. If you are new to Christ Church take a moment to explore our website where you can find information about all of our ministries and updates about our community! And now, let us worship together.
For the Beauty of the Earth arr. Karen Loucks
Christine Harper, flute
Call to Worship
Renewing God, we experience the miracle of life made new by you in the dawning of each day, in the changing of seasons, in the redemption of our past. You teach us to turn toward those we might consider enemies, to welcome those we do not know, to feed all your people in ways that give new life. Open our hearts, minds, and the doors of our lives to the possibilities you offer us through Christ Jesus, Amen.
Opening Hymn UMH 57 O For a Thousand Tongues to Sing (vs. 1, 3, 5)
1. O for a thousand tongues to sing
my great Redeemer's praise,
the glories of my God and King,
the triumphs of his grace!
3. Jesus! the name that charms our fears,
that bids our sorrows cease;
'tis music in the sinner's ears,
'tis life, and health, and peace.
5. He speaks, and listening to his voice,
new life the dead receive;
the mournful, broken hearts rejoice,
the humble poor believe.
Hymn of Preparation TFWS 2216 When We Are Called to Sing Your Praise (vs. 1 & 3)
1. When we are called to sing your praise with hearts so filled with pain
That we would rather sit and weep or stand up to complain,
Remind us, God, you understand the burdens that we bear;
You, too, have walked the shadowed way and known our deep despair.
3. When we are called to sing your praise and life ahead looks grim,
Still give us faith and hope enough to break forth in a hymn,
A thankful hymn, great God of Love, that you are everywhere'
You walk the shadowed way with us and keep us in your care.
Scripture Deuteronomy 7:1-6 (NRSV)
When the Lord your God brings you into the land that you are about to enter and occupy, and he clears away many nations before you—the Hittites, the Girgashites, the Amorites, the Canaanites, the Perizzites, the Hivites, and the Jebusites, seven nations mightier and more numerous than you— and when the Lord your God gives them over to you and you defeat them, then you must utterly destroy them. Make no covenant with them and show them no mercy. Do not intermarry with them, giving your daughters to their sons or taking their daughters for your sons, for that would turn away your children from following me, to serve other gods. Then the anger of the Lord would be kindled against you, and he would destroy you quickly. But this is how you must deal with them: break down their altars, smash their pillars, hew down their sacred poles, and burn their idols with fire. For you are a people holy to the Lord your God; the Lord your God has chosen you out of all the peoples on earth to be his people, his treasured possession.
Scripture Matthew 15:21-39 (NRSV)
Jesus left that place and went away to the district of Tyre and Sidon. Just then a Canaanite woman from that region came out and started shouting, "Have mercy on me, Lord, Son of David; my daughter is tormented by a demon." But he did not answer her at all. And his disciples came and urged him, saying, "Send her away, for she keeps shouting after us." He answered, "I was sent only to the lost sheep of the house of Israel." But she came and knelt before him, saying, "Lord, help me." He answered, "It is not fair to take the children's food and throw it to the dogs." She said, "Yes, Lord, yet even the dogs eat the crumbs that fall from their masters' table." Then Jesus answered her, "Woman, great is your faith! Let it be done for you as you wish." And her daughter was healed instantly.
After Jesus had left that place, he passed along the Sea of Galilee, and he went up the mountain, where he sat down. Great crowds came to him, bringing with them the lame, the maimed, the blind, the mute, and many others. They put them at his feet, and he cured them, so that the crowd was amazed when they saw the mute speaking, the maimed whole, the lame walking, and the blind seeing. And they praised the God of Israel. Then Jesus called his disciples to him and said, "I have compassion for the crowd, because they have been with me now for three days and have nothing to eat; and I do not want to send them away hungry, for they might faint on the way." The disciples said to him, "Where are we to get enough bread in the desert to feed so great a crowd?" Jesus asked them, "How many loaves have you?" They said, "Seven, and a few small fish." Then ordering the crowd to sit down on the ground, he took the seven loaves and the fish; and after giving thanks he broke them and gave them to the disciples, and the disciples gave them to the crowds. And all of them ate and were filled; and they took up the broken pieces left over, seven baskets full. Those who had eaten were four thousand men, besides women and children. After sending away the crowds, he got into the boat and went to the region of Magadan.
Message "Renewal – God Redeems Our Past"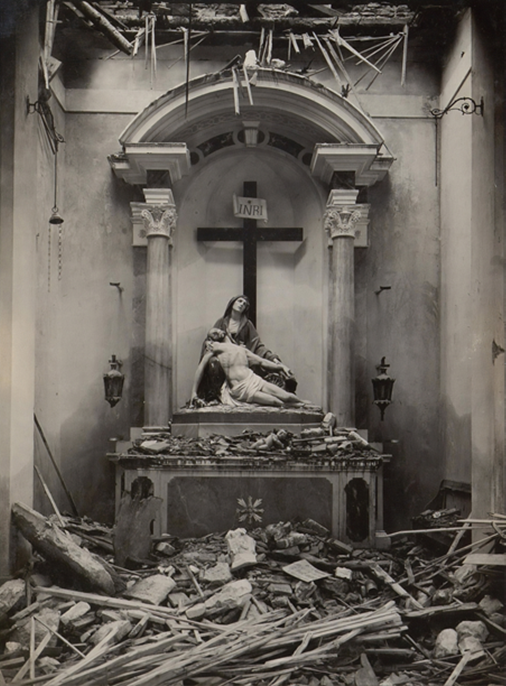 Invitation to Offering:
Over the last few months we have heard how our gifts and offerings are converted into the missions and ministry of Christ Church. This week let us pause together as a church and give thanks for the many volunteers who make it possible for us to worship, learn, and serve together:
We give thanks for Michael Edwards, our church Lay Leader, Diane Wilkinson, our Covenant Council Chair, Peter Daniels, our Trustees Chair, Jane Furr, our Finance Chair, Gary Jay, our Church Treasurer, Carol Swango, our Staff Parish Relations Chair, Rosemary Tweet, our Missions Chair, Paula Jameson, our Chair for Congregational Care, Tom Haslag our Chair of Worship, Gretchen Lofgren our Stephen Ministry Leader, Debbie Hoster our UMW president, and a special thank you to all we have not named, our prayer groups, our bible study leaders, our phone callers, our media team, our women at the well, all of our committee members, and every volunteer who gives time and energy to tend this church and our ministries, thank you, we give thanks to God for you and for the blessings you are to us.
We give because God first gave to us, as we offer up our gifts and offerings let us consider how God might be calling us to continue in service to one another. Amen.
Now Thank We All Our God arr. R Mallory
The Christ Church Ringers (recorded Nov. 10, 2019)
Lord's Prayer
Our Father, who art in heaven, hallowed be thy name.  Thy kingdom come, thy will be done, on earth as it is in heaven.  Give us this day our daily bread and forgive us our trespasses as we forgive those who trespass against us, and lead us not into temptation, but deliver us from evil, for thine is the kingdom and the power and the glory forever.   Amen. 
Closing Hymn UMH 121 There's a Wideness in God's Mercy (vs. 1, 3, 4)
1 There's a wideness in God's mercy
like the wideness of the sea;
there's a kindness in God's justice,
which is more than liberty.
3 For the love of God is broader
than the measure of our mind;
and the heart of the Eternal
is most wonderfully kind.
4 If our love were but more simple,
we should rest upon God's word;
and our lives would be illumined
by the presence of our Lord.
Benediction
Go forth in peace. The Grace of the Lord Jesus Christ, and the love of God, and the communion of the Holy Spirit be with you all. Amen.
Presto (Les Plaisirs) Georg Philipp Telemann
Christine Harper, flute
CVLI #03793174
CCLI #1239
3PerforMmusic #662