Worship at Home for Sunday, June 6, 2021
OL= Online service only, IP= In Person service only
* Please stand as you are comfortable
Trinity Chimes (IP)
Prelude
"The Church's One Foundation" ("Suite on AURELIA") Robert Hobby
Greeting and Announcements (IP)
*Call to Worship
One: Constant companion
All: There is nowhere we can go apart from your presence.
One: In the valleys you walk with us.
All: When the road is impassable, you carry us.
One: In every act of love, and forgiveness you are there
All: We abide in you as you abide in us, let us remember we are the dwelling place of the Living Word. Amen!
*Opening Hymn UMH #546 The Church's One Foundation (vs. 1 & 2)
1. The church's one foundation is Jesus Christ our Lord;
We are his new creation by water and the Word;
From heaven he came and sought us that we might ever be
His living servant people, by his own death set free.
2. Called forth from every nation, yet one o'er all the earth'
Our charter of salvation: one Lord, one faith, one birth.
One holy name professing and at one table fed,
To one hope always pressing, by Christ's own Spirit led.
Music and original text in the public domain. Text adaptation by Laurence Hull Stookey © 1983 The United Methodist Publishing House.
Reprinted with permission under CCLI, License #12393. All rights reserved.
Scripture John 15:1-8, Colossians 2:6-10, and Philippians 2:1-12 (NRSV)
One: The word of God for the People of God
All: Thanks be to God! 
Hymn of Preparation (OL) UMH #397 I Need Thee Every Hour (vs. 1 & 3)
1. I need thee every hour, most gracious Lord;
no tender voice like thine can peace afford.
Refrain: I need thee, O I need thee; every hour I need thee;
O bless me now, my Savior, I come to thee.
2. I need thee every hour; stay thou nearby;
temptations lose their power when thou art nigh. (Refrain)
3. I need thee every hour, in joy or pain;
come quickly and abide, or life is vain. (Refrain)
Words and music in the public domain
Message: Where Christ Dwells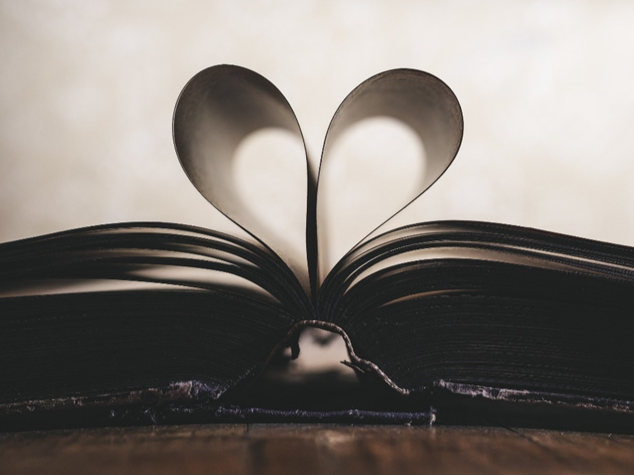 Invitation to Offering (OL)
Living Word, you grow in us as deeply rooted hope, your life-giving branches bearing abundant fruit of joy that nurtures us through all we encounter. By our lives, our actions, our giving you are made known to the world! Let us live as courageously in you as Christ lives in us, using all that we have and all that we are and all that we hope for to the transformation of your world! Amen.
*Communion
Pastor: The Lord be with you.
All: And also with you.
Pastor: Lift up your hearts.
All: We lift them up to the Lord.
Pastor: Let us give thanks to the Lord our God.
All: It is right to give our thanks and praise.
Pastor: It is right, and a good and joyful thing, always and everywhere to give thanks to you, God Almighty, Creator of heaven and earth. You formed us in your image and breathed into us the breath of life. In all places, at all times, in every way you reach out to us declaring your love, offering your grace, seeking our partnership and so we declare together in the words handed down by your people from age to age:
Holy, holy, holy Lord, God of power and might, heaven and earth are full of your glory. Hosanna in the highest. Blessed is he who comes in the name the of the Lord, hosanna in the highest!
We remember as we gather around this table that you came among us in Jesus, declaring nothing would separate us from your love. Jesus gathered around a table with his friends, his disciples, taking bread, giving thanks to you, breaking it, and giving it to us saying "take, eat; this is my body God's grace, which is given for you. Eat this in remembrance of me." And when the supper was over, he took the cup, gave thanks to you, and offered it to us saying "Drink all of you, this is the new covenant poured out for all seeking forgiveness of sins, as often as you drink, drink in remembrance of me." And so we remember and offer ourselves in praise and thanksgiving as a holy and living offering in union with Christ as we proclaim the mystery of faith:
Christ has died; Christ is risen; Christ will come again!
Pour out your holy spirit on us gathered at this table of mystery, and on these gifts of food and drink, make them be for us the grace and love of Christ so that we might live as the body of Christ extending grace to the world. Through your Son Jesus Christ, with the Holy Spirit in your holy Church, all honor and glory is yours, almighty Father, now and forever.
Pastor: Let us eat and drink together as one in the body of Christ, as people forgiven and redeemed by God's love and grace, amen.
Communion Hymn TFWS #2126 All Who Hunger (vs. 1)
(Please eat and drink in remembrance now)
1. All who hunger, gather gladly; holy manna is our bread.
Come from wilderness and wandering. Here, in truth, we will be fed.
You that yearn for days of fullness, all around us is our food.
Taste and see the grace eternal. Taste and see that God is good.
Music in the public domain; words by Sylvia G. Dunstan ©1991 GIA Publications, Inc..
Reprinted with permission under ONELICENSE, License #A-738133. All rights reserved.
Prayer After Receiving
Our Father, who art in heaven, hallowed be thy name.  Thy kingdom come, thy will be done, on earth as it is in heaven.  Give us this day our daily bread and forgive us our trespasses as we forgive those who trespass against us, and lead us not into temptation, but deliver us from evil, for thine is the kingdom and the power and the glory forever.   Amen. 
*Closing Hymn UMH #430 O Master, Let Me Walk with Thee (vs. 1 & 3)
1. O Master, let me walk with thee in lowly paths of service free;
tell me thy secret; help me bear the strain of toil, the fret of care.
3. Teach me thy patience; still with thee in closer, dearer company,
in work that keeps faith sweet and strong, in trust that triumphs over wrong.
Words and music in the public domain
Postlude
"Toccata" (from "Suite on AURELIA") Robert Hobby
CCLI #12393
ONE LICENSE A-738133
CVLI #03793174
PerformMusic #662