Worship at Home for Sunday, August 9
Welcome to worship with Christ Church United Methodist in Tucson, Arizona. I am pastor Beth and if you are joining us for the first time, I hope you will take a moment to let us know who you are and where you are joining us from. If you are watching us with YouTube take a moment to visit our website at ccumtucson.org and click the welcome button on the home screen and say hello! If you are watching us on our website, take a moment to click the welcome button below this video.
Greeting
As we begin this time together take a moment to prepare space to encounter God both within and around you. And now, let us worship together by joining together sing or enjoy listening to our opening hymn Ye Servants of God!
Hymn of Praise UMH 181 Ye Servants of God (vs. 1, 2, and 4)
1. Ye servants of God, your Master proclaim,
and publish abroad his wonderful name;
the name all victorious of Jesus extol,
his kingdom is glorious and rules over all.
2. God ruleth on high, almighty to save,
And still he is nigh, his presence we h
ave,
The great congregation his triumph shall sing,
Ascribing salvation to Jesus our King.
4. Then let us adore and give him his right,
All glory and power, all wisdom and might;
All honor and blessing with angels above,
And thanks never ceasing and infinite love.
Collect
God of prophecy and promise, your Presence has assured your people from our first days exiled beyond your garden, to these recent days of COVID-19. Remind us that you are with us and that in this world of temporary support and momentary promises your assurance is eternal, your support is everlasting. Amen
Call to Prayer Hymn UHM 328 Surely the Presence of the Lord
Surely the presence of the Lord is in this place;
I can feel his mighty power and his grace.
I can hear the brush of angels' wings,
I see glory on each face;
Surely the presence of the Lord is in this place.
Maker of all, there is too much in this world that is taken for granted, too much hoarded for too few, too little given to care for all. Make us aware of your gifts that we might be a people of praise, a people of sharing, a people of care.
Take a time to offer God your praises and joys.
God of Grace, hear our prayers.
Jesus our healer, you walked the paths of life declaring freedom, sight, movement, community, and restoration. Form us as your people, who walk in your footsteps declaring God's Good News.

Take a time to offer God concerns and prayer requests for any in need and suffering.
God of Grace, hear our prayers.
Holy Advocate, you come and go as the wind sweeping the unjust away, toppling towers of oppression, bringing fresh insight, and cooling peace. Breeze through our lives so that we might be refreshed for the work God has called us to.
Take a time to offer God prayers for our communities, cities, nations, neighbors, and world, then take time to listen to what God offers back to you.
God of Grace, hear our prayers.
Divine Mystery, we know you as love, justice, peace, and compassion. Let us be known as your people following your Way into a world redeemed by hope. Amen.
Scripture Isaiah 2:1-4, 32
The word that Isaiah son of Amoz saw concerning Judah and Jerusalem. In days to come the mountain of the Lord's house shall be established as the highest of the mountains, and shall be raised above the hills; all the nations shall stream to it. Many peoples shall come and say, "Come, let us go up to the mountain of the Lord, to the house of the God of Jacob; that he may teach us his ways and that we may walk in his paths." For out of Zion shall go forth instruction, and the word of the Lord from Jerusalem. He shall judge between the nations, and shall arbitrate for many peoples; they shall beat their swords into plowshares, and their spears into pruning hooks; nation shall not lift up sword against nation, neither shall they learn war any more.
See, a king will reign in righteousness, and princes will rule with justice. Each will be like a hiding place from the wind, a covert from the tempest, like streams of water in a dry place, like the shade of a great rock in a weary land. Then the eyes of those who have sight will not be closed, and the ears of those who have hearing will listen. The minds of the rash will have good judgment, and the tongues of stammerers will speak readily and distinctly. A fool will no longer be called noble, nor a villain said to be honorable. For fools speak folly, and their minds plot iniquity: to practice ungodliness, to utter error concerning the Lord, to leave the craving of the hungry unsatisfied, and to deprive the thirsty of drink. The villainies of villains are evil; they devise wicked devices to ruin the poor with lying words, even when the plea of the needy is right. But those who are noble plan noble things, and by noble things they stand.
Rise up, you women who are at ease, hear my voice; you complacent daughters, listen to my speech. In little more than a year you will shudder, you complacent ones; for the vintage will fail, the fruit harvest will not come. Tremble, you women who are at ease, shudder, you complacent ones; strip, and make yourselves bare, and put sackcloth on your loins. Beat your breasts for the pleasant fields, for the fruitful vine, for the soil of my people growing up in thorns and briers; yes, for all the joyous houses in the jubilant city. For the palace will be forsaken, the populous city deserted; the hill and the watchtower will become dens forever, the joy of wild asses, a pasture for flocks; until a spirit from on high is poured out on us, and the wilderness becomes a fruitful field, and the fruitful field is deemed a forest. Then justice will dwell in the wilderness, and righteousness abide in the fruitful field. The effect of righteousness will be peace, and the result of righteousness, quietness and trust forever. My people will abide in a peaceful habitation, in secure dwellings, and in quiet resting places. The forest will disappear completely, and the city will be utterly laid low. Happy will you be who sow beside every stream, who let the ox and the donkey range freely.
Hymn of Preparation UMH 435 O God of Every Nation vs. 1, 2, and 4
O God of every nation, of every race and land,
redeem your whole creation with your almighty hand;
where hate and fear divide us, and bitter threats are hurled,
in love and mercy guide us, and heal our strife torn world.
From search for wealth and power and scorn of truth and right,
From trust in bombs that shower destruction through the night,
From pride of race and station and blindness to your way,
Deliver every nation, eternal God, we pray.
Keep bright in us the vision of days when war shall cease,
When hatred and division give way to love and peace,
Till dawns the morning glorious when truth and justice reign,
And Christ shall rule victorious o'er all the worlds domain.
Message "From No Where to Know Here"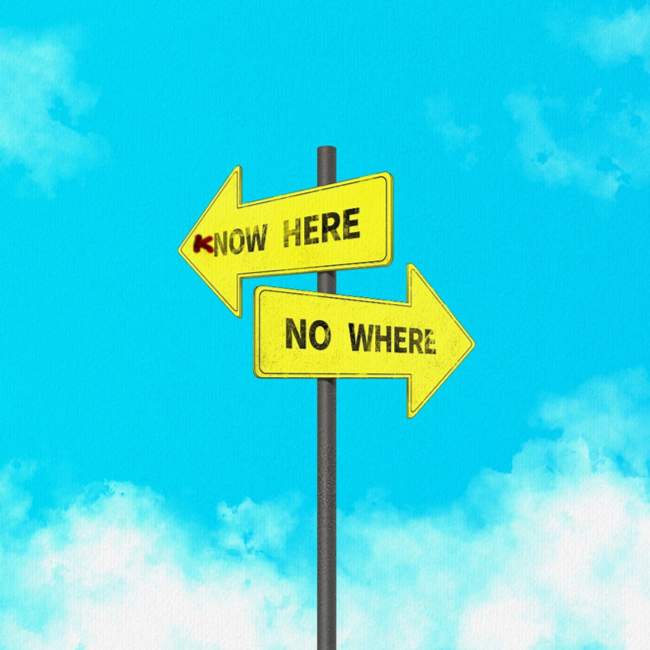 Offering Invitation
God you restore the wilderness and give hope to the city, you take the no wheres of our experience into the know heres of your wisdom. You turn hearts from lost to found, from despair to hope, so that indeed the swords of our causes might become the plowshares of your kingdom. Use our gifts to build up and heal, reorient our lives, so that we be a people who "know you here" always. Amen.
Our Father,
Who art in heaven, hallowed be thy name. Thy kingdom come, thy will be done, on earth as it is in heaven. Give us this day our daily bread and forgive us our sins as we forgive those who sin against us, and lead us not into temptation, but deliver us from evil, for thine is the kingdom and the power and the glory forever. Amen.
Sending Hymn UMH 334 Sweet, Sweet Spirit
There's a sweet, sweet Spirit in this place, and I know that it's the Spirit of the Lord;
There are sweet expressions on each face, and I know they feel the presence of the Lord.
Sweet Holy Spirit, sweet heavenly Dove, stay right here with us, filling us with your love;
And for these blessings we lift our heart in praise;
without a doubt we'll know
that we have been revived
when we shall leave this place.
Benediction
May the Lord bless you and keep you, may the Lord make is his face to shine upon you and be gracious unto you, may the Lord lift up his countenance upon you and give you peace. Amen.
CVLI #03793174
CCLI #1239
3PerforMusic #662