Fourteenth Sunday After Pentecost
OL= Online service only, IP= In Person service only
*Please stand as you are comfortable
Welcome (OL)
Trinity Chimes
Prelude "When I Can Read My Title Clear" Brian Joyce
Carole and Rudy Rostash, clarinets
Greeting and Announcements (IP)
*Call to Worship
One: We practice a living faith:
All: Open our eyes, soften our hearts, quiet our minds to know your ways, O God!
One: Let our living match our calling as followers of Christ.
All: Let our acting and serving be inspired by God, empowered by the Holy Spirit, an imitation of the love of Christ for all, amen.
*Opening Hymn UMH #98 "To God Be the Glory" (vs. 1 & 3) Fanny J. Crosby
To God be the glory, great things he hath done! So loved he the world that he gave us his Son,
who yielded his life an atonement for sin, and opened the life-gate that all may go in.
Refrain:
Praise the Lord, praise the Lord, let the earth hear his voice!
Praise the Lord, praise the Lord, let the people rejoice!
O come to the Father thru Jesus the Son, and give him the glory, great things he hath done!
Great things he hath taught us, great things he hath done, and great our rejoicing thru Jesus the Son;

but purer, and higher, and greater will be our wonder, our transport, when Jesus we see.
(Refrain)
Words: Fanny J. Crosby, 1875. Music: William H. Doane, 1875.
Scripture
James 2:14-26 NRSV
One: The word of God for the People of God
All: Thanks be to God!
Hymn of Preparation (OL) UMH #454 "Open My Eyes, That I May See" (vs. 1 & 3) Clara H. Scott
Open my eyes, that I may see glimpses of truth thou hast for me;
place in my hands the wonderful key that shall unclasp and set me free.
Silently now I wait for thee, ready, my God, thy will to see.
Open my eyes, illumine me, Spirit divine!
Open my mouth, and let me bear gladly the warm truth everywhere;
open my heart and let me prepare love with thy children thus to share.
Silently now I wait for thee, ready, my God, thy will to see.
Open my heart, illumine me, Spirit divine!
Words: Clara H. Scott, 1895. Music: Clara H. Scott, 1895.
Musical Offering (IP)
Message Saving Faith: Faith in Action Pastor Beth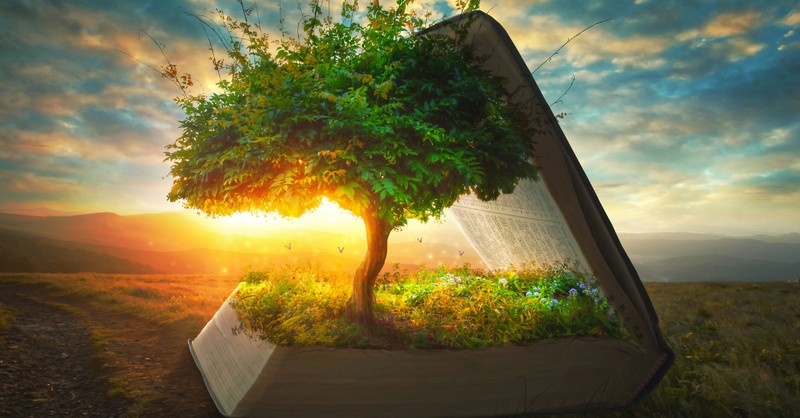 Invitation to Offering (OL)
Generous God, giver of every good gift, you call us to serve as your heart and hands to this world. We are called to bring peace, offer provision, and provide hospitality to all we meet. Give us the living faith we need to serve one another the way you call us, so that our gifts and offerings might truly bring comfort and hope to others in the name of Christ our Redeemer. Amen.
Offertory (OL) "Come Ye Sinners, Poor and Needy" Brian Joyce
Carole and Rudy Rostash, clarinets
Lord's Prayer
Our Father, who art in heaven, hallowed be thy name.  Thy kingdom come, thy will be done, on earth as it is in heaven.  Give us this day our daily bread and forgive us our trespasses as we forgive those who trespass against us, and lead us not into temptation, but deliver us from evil, for thine is the kingdom and the power and the glory forever.   Amen. 
*Closing Hymn UMH #664 "Sent Forth by God's Blessings" (vs. 1 & 2) THE ASH GROVE
Sent forth by God's blessing, our true faith confessing, the people of God from this dwelling take leave.

The service is ended, O now be extended the fruits of our worship in all who believe. The seed of the teaching, receptive souls reaching, shall blossom in action for God and for all. God's grace did invite us, and love shall unite us to work for God's kingdom and answer the call.
With praise and thanksgiving to God ever living, the tasks of our everyday life we will face.
Our faith ever sharing, in love ever caring, embracing God's children of each tribe and race. With your grace you feed us, with your light now lead us; unite us as one in this life that we share. Then may all the living with praise and thanksgiving give honor to Christ and that name which we bear.
Words: Omer Westendorf, 1964. Music: Welsh folk tune; harm. by Leland Sateren, 1972.
Words © 1964 World Library Publications, Inc.; harm. © 1972 | Contemporary Worship 4: Hymns for Baptism and Holy Communion
Benediction
May the work of God thrive in us so that the Gospel is known through our actions and the world might be changed by God's grace and redemption, amen.
Postlude "Salvation, O the Joyful Sound" Brian Joyce
Carole and Rudy Rostash, clarinets