Worship at Home for Pentecost Sunday
Sunday, May 23, 2021
OL= Online service only, IP= In Person service only
Trinity Chimes (IP)
Prelude Spirit
Dance B. Austin
The Christ Church Ringers
Greeting and Announcements (IP)
Call to Worship
One: Spirit of the Living God, Lord over all creation, come and dance with us on this day!
All: Come, whirlwind of wonder, fire of compassion!
One: Accompanying Advocate, you are whispered wisdom, our reminder of Christ
All: Come, still small voice of hope, liberate us from fear.
One: Teacher of harmony, granter of forgiveness, giver of peace,
All: May we receive the Holy Spirit in this place so that our lives proclaim God's kin-dom on earth.
Opening Hymn UMH #539 O Spirit of the Living God (vs. 1, 2)
1 O Spirit of the living God, thou light and fire divine,
descend upon thy church once more, and make it truly thine.
Fill it with love and joy and power, with righteousness and peace;
till Christ shall dwell in human hearts, and sin and sorrow cease.
2 Blow, wind of God! With wisdom blow until our minds are free
from mists of error, clouds of doubt, which blind our eyes to thee.
Burn, winged fire! Inspire our lips with flaming love and zeal,
to preach to all thy great good news, God's glorious commonweal.
Words and music in the public domain
Prayer of the People (OL)
Scripture Romans 6:1-14; and Acts 2:1-4, 14, 16-22, 24-28, 32-33 NRSV
One: The word of God for the People of God
All: Thanks be to God!
Hymn of Preparation (OL) UMH #347 Spirit Song (vs. 1, 2)
1. O let the Son of God enfold you with his Spirit and his love.
Let him fill your heart and satisfy your soul.
O let him have the things that hold you, and his Spirit like a dove
will descend upon your life and make you whole.
Refrain: Jesus, O Jesus, come and fill your lambs.
Jesus, O Jesus, come and fill your lambs.
2. O come and sing this song with gladness as your hearts are filled with joy.
Lift your hands in sweet surrender to his name.
O give him all your tears and sadness; give him all your years of pain,
And you'll enter into life in Jesus' name.
Text and music by John Wimber © 1979 Mercy/Vineyard Publishing; admin. by Music Services (Admin. by Capitol CMG Publishing (Integrity Music, David C Cook)). Reprinted with permission under CCLI, License #12393. All rights reserved.
Message: Lordship!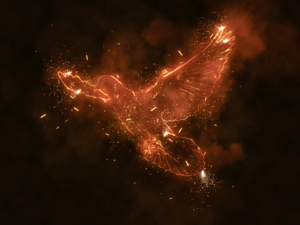 Pastor Beth
Invitation to Offering (OL)
Living God, you are the Lord of all! Only you can send your Spirit to fill us so that we might speak words of hope in times of loss, be a presence of peace in times of struggle, offer a witness of joy in times of uncertainty. At all times and in all places, we live as a people in your Power, your kingdom. May our giving today proclaim your rule, your promise, your salvation to all, Amen.
Offertory (OL)
He's Got the Whole World arr. V. Stephenson
The Christ Church Ringers
Reception of New Members (IP)
Lord's Prayer
Our Father, who art in heaven, hallowed be thy name.  Thy kingdom come, thy will be done, on earth as it is in heaven.  Give us this day our daily bread and forgive us our trespasses as we forgive those who trespass against us, and lead us not into temptation, but deliver us from evil, for thine is the kingdom and the power and the glory forever.  Amen. 
Closing Hymn Father, We Have Heard You Calling (vs. 1 & 3)
1 Father, we have heard you calling to your church in every age;
for a sign of true devotion for a sacrifice of praise.
In this place where you have brought us, may we always seek to be
one in love and one in worship – children of eternity.
3 Holy Spirit, fire of heaven, fall upon us here today.
Bring release, bring tears, bring passion, then transform your church, we pray.
As you pour your grace upon us, may we always thirst to be
one in love and one in worship – children of eternity.
Music in the public domain. Text by Gareth Hill. © 2005 Hope Publishing Company. Reprinted with permission under CCLI, License #12393. All rights reserved.
Benediction
Rushing wind, dancing flame, spirit like a dove, for all the ways you speak to us transcending language, we praise you! Send us out to be the hands and feet of Christ to all we meet. Amen
Postlude
"Toccata No. 9" ("DIADEMATA") arr. Joel Raney
CCLI #12393
ONE LICENSE A-738133
CVLI #03793174
PerformMusic #662