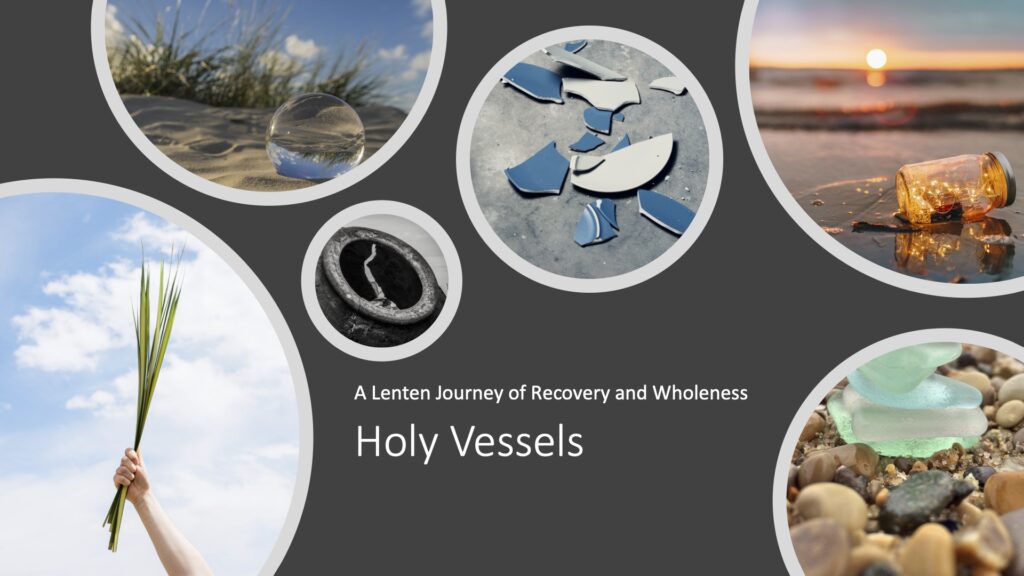 Live Ash Wednesday Zoom Service
6:30 p.m. on February 17, 2021
Prelude
"Meditation on Three Lenten Hymns" C. Callahan
May the peace of Christ be with you,
All: And also with you.
Tonight we are called to remember
As we were formed by God, let us be re-formed by God's commands.
Hear these commands O Children of God!
Almighty God has made a covenant with us and commanded that we keep this law:
1) I am the Lord your God, who brought you out of the land of slavery, you shall have no other God's before me.
2) You shall not make for yourselves an idol, you shall worship God alone
3) You shall not use God's name in vain for the Lord God is Holy
4) You shall observe the Sabbath and keep it holy
5) You shall honor your father and mother
6) You shall not murder
7) You shall not commit adultery
8) You shall not steal
9) You shall not bear false witness
10) You shall not desire things which are not yours
We shall love the Lord God with all our heart, strength, mind, and soul,
and we shall love our neighbor as ourselves.
Opening Hymn UMH #269 Lord, Who Throughout These Forty Days (vs. 1, 4, 5)
arr. A.M. Buchannan/harm. C.H. Webb
1 Lord, who throughout these forty days for us didst fast and pray,
teach us with thee to mourn our sins and close by thee to stay.
4 And through these days of penitence, and through thy passiontide,
yea, evermore in life and death, Jesus, with us abide.
5 Abide with us, that so, this life of suffering over past,
an Easter of unending joy we may attain at last.
Words in the public domain
© 1938, renewed 1966, J. Fischer and Bro. Co.., Harm. © 1989 The United Methodist Publishing House, All rights reserved
Reprinted with permission under CCLI, License #12393. All rights reserved.
All: O God, from dust you formed us, to dust we shall we return. Tonight we consider your works, the stars, the universe, the ground beneath our feet, the mountains, our own being, all fearfully and wonderfully made by you, dust given life, form, and purpose. Bound together, order out of chaos, light from dark, life from death. Tonight we remember that just as you formed us into beings in your image, and we too form our lives to reflect you in all we do. Amen.
First Scripture Lesson Ezekiel 37:1-14
Reflection 1 and Question 1
Hymn of Reflection TFWS #2128 Come and Find the Quiet Center (vs. 1 & 2)
1 Come and find the quiet center In the crowded life we lead,
Find the room for hope to enter, Find the frame where we are freed:
Clear the chaos and the clutter, Clear our eyes, that we can see
All the things that really matter, Be at peace, and simply be.
2 Silence is a friend who claims us, Cools the heat and slows the pace,
God it is who speaks and names us, Knows our being, touches base,
Making space within our thinking, Lifting shades to show the sun,
Raising courage when we're shrinking, Finding scope for faith begun.
Words: © 1992 Murray, Shirley Erena (Admin. by Hope Publishing Company). All rights reserved.
Music: © 1978, 1993 Abingdon Press (Admin. by Music Services, Inc.). All rights reserved
Reprinted with permission under CCLI, License #12393. All rights reserved.
Gospel Lesson Matthew 6:1-6, 16-21
Reflection 2 and Question 2
Hymn of Reflection UMH #472 Near to the Heart of God (vs. 1 & 3)
1. There is a place of quiet rest,
near to the heart of God;
a place where sin cannot molest,
near to the heart of God.
Refrain: O Jesus, blest Redeemer,
sent from the heart of God,
hold us who wait before thee
near to the heart of God.
3. There is a place a place of full release,
near to the heart of God;
a place where all is joy and peace,
near to the heart of God. (Refrain)
Words and music by C.B. McAfee: public domain
Invitation to Lenten Discipline
Thanksgiving Over the Ashes
All: Almighty God, you have created us out of the dust of the earth. Grant that these ashes may be to us a sign of our mortality and penitence, so that we may remember that only by your gracious gift we are given everlasting life; through Jesus Christ our mentor and savior. Amen.
Reflection on our Ashes and Dust
Lord's Prayer
Our Father, who art in heaven, hallowed be thy name.  Thy kingdom come, thy will be done, on earth as it is in heaven.  Give us this day our daily bread and forgive us our trespasses as we forgive those who trespass against us, and lead us not into temptation, but deliver us from evil, for thine is the kingdom and the power and the glory forever.   Amen. 

Closing Song
"Jesus Walked This Lonesome Valley"
Tom Messmore, solo
Benediction
Entrances to holiness are everywhere. The possibility of ascent is all the time, even at unlikely times and through unlikely places. There is no place on earth without Presence, go ready to encounter God.
Postlude
"Lord Jesus, Think on Me" setting by D. Cherwien
CCLI #12393
ONE LICENSE A-738133
CVLI #03793174
PerformMusic #662